Acne, short for Acne Studios, is a Swedish fashion brand, founded by Jonny Johansson, who started out just by making jeans. The clothing brand also has a magazine called Acne Paper, which is responsible for most of the marketing of the brand itself. The clothing is very architectural, modern, and straight-lined, bordering on experimental.
http://www.fashiontrends.pk/beauty-style/
Examples of Work
Edit
http://www.fashionsrunway.com/best-foundations-for-oily-skin-type-top-6-brands/ http://pakistaniladies.com/tag/face-mask-for-acne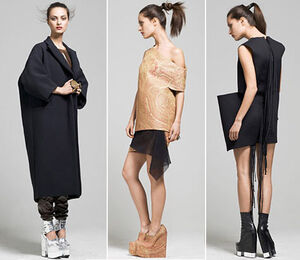 Ad blocker interference detected!
Wikia is a free-to-use site that makes money from advertising. We have a modified experience for viewers using ad blockers

Wikia is not accessible if you've made further modifications. Remove the custom ad blocker rule(s) and the page will load as expected.