Andre Courreges (1923- ) is a French fashion designer who claims to have invented the miniskirt (Mary Quant also claims that she did). He opened his fashion house in 1961. His "space age" collection in 1964 built his reputation around ultra-modern design. He produced his first perfume in 1966.
Examples of Work
Edit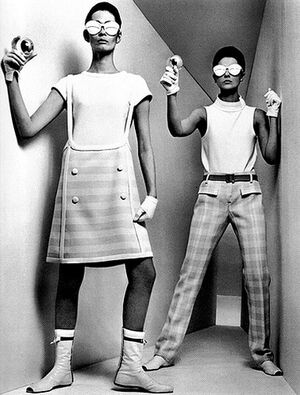 Ad blocker interference detected!
Wikia is a free-to-use site that makes money from advertising. We have a modified experience for viewers using ad blockers

Wikia is not accessible if you've made further modifications. Remove the custom ad blocker rule(s) and the page will load as expected.