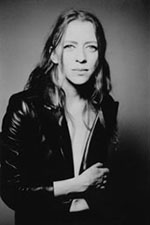 Ann Demeulemeester (1959- ) is a Belgian fashion designer. She graduated from the Royal Academy of Fine Arts in 1981. With her husband Patrick, she released a clothing line in 1985. She came out with a menswear line in 1996. Many of her designs are Victorian or retro inspired and many of her women's designs are menswear-inspired. She mostly utilizes black, gray and white.
Examples of Work
Edit
Ad blocker interference detected!
Wikia is a free-to-use site that makes money from advertising. We have a modified experience for viewers using ad blockers

Wikia is not accessible if you've made further modifications. Remove the custom ad blocker rule(s) and the page will load as expected.