Anne Klein (1923-1974) was an American fashion designer of Jewish descent. She and her husband founded the "Junior Sophisticates" clothing line, which aimed to make juniors' clothes look more grown-up and less childish.
The label, Anne Klein, was established in 1968 and is a very popular mainstream line for women's workwear and sportswear. It is now taken over by Donna Karan.
Examples of Work
Edit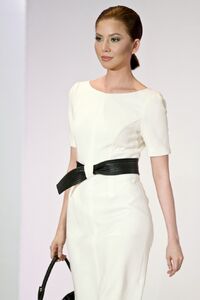 Ad blocker interference detected!
Wikia is a free-to-use site that makes money from advertising. We have a modified experience for viewers using ad blockers

Wikia is not accessible if you've made further modifications. Remove the custom ad blocker rule(s) and the page will load as expected.