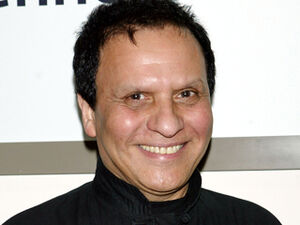 Azzedine Alaia (1940- ) is a French fashion designer of Tunisian descent. He moved to Paris to work on fashion design in 1957. He produced his first ready-to-wear collection in 1980 when a jacket of his was "discovered" by a Bergdorf Goodman buyer.
During the mid-1990s after the death of his twin sister he virtually disappeared from the fashion business. He appeared again in 1996 when he participated in the Biennale della Moda in Florence. In 2000, he signed a partnership with Prada.
Examples of Work
Edit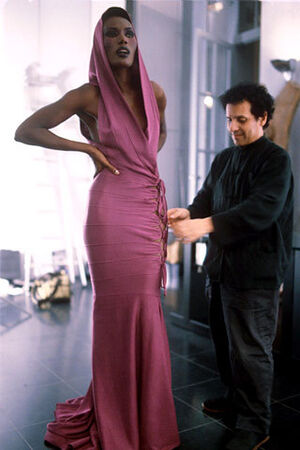 Ad blocker interference detected!
Wikia is a free-to-use site that makes money from advertising. We have a modified experience for viewers using ad blockers

Wikia is not accessible if you've made further modifications. Remove the custom ad blocker rule(s) and the page will load as expected.