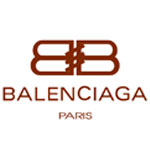 Balenciaga is a fashion house founded by Cristóbal Balenciaga, a Spanish designer, born in the Basque Country, Spain. He had a reputation as a couturier of uncompromising standards and was referred to as "the master of us all" by Christian Dior. His bubble skirts and odd, feminine, yet ultra-modern shapes were trademarks of the house. The house of Balenciaga is now owned by the French multinational company PPR.
Ad blocker interference detected!
Wikia is a free-to-use site that makes money from advertising. We have a modified experience for viewers using ad blockers

Wikia is not accessible if you've made further modifications. Remove the custom ad blocker rule(s) and the page will load as expected.