A blazer is a type of jacket resembling a suit coat cut more casually, typically with metal buttons. A blazer's cloth is usually durable, as it is intended as an outdoor jacket. Stylistically, blazers often are uniform garments, e.g. for airline, school, and yachting and rowing clubs.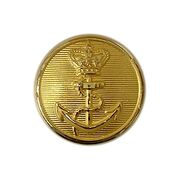 A blazer is generally distinguished from a sportcoat as a more formal garment and tailored from solid color fabrics. Blazers are often made with naval-style metal buttons, reflecting their historic boating club association.
Ad blocker interference detected!
Wikia is a free-to-use site that makes money from advertising. We have a modified experience for viewers using ad blockers

Wikia is not accessible if you've made further modifications. Remove the custom ad blocker rule(s) and the page will load as expected.