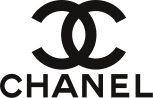 Chanel S.A., commonly known as "Chanel," is a French fashion house founded by the late couturier Gabriella "Coco" Chanel, recognized as one of the most established in haute couture, specializing in luxury goods (haute couture, ready-to-wear, handbags, perfumery, and cosmetics among others). She gained the name "Coco" while maintaining a career as a singer at a coffee shop in France. Chanel has always specialized in items such as simple suits, dresses, women's pants, and costume jewelry. Coco Chanel's vision was to replace such opulent, sexy pieces with items which conveyed casual elegance. Her designs and creations are timeless, considering that the basic silhouettes have remained consistent from generation to generation. Today, Chanel is most famous for the "little black dress" which has become a key item in most women's closets. According to Forbes, the privately held House of Chanel is jointly owned by Alain Wertheimer and Gerard Wertheimer who are the great-grandsons of the early (1924) Chanel partner Pierre Wertheimer.
Ad blocker interference detected!
Wikia is a free-to-use site that makes money from advertising. We have a modified experience for viewers using ad blockers

Wikia is not accessible if you've made further modifications. Remove the custom ad blocker rule(s) and the page will load as expected.