Christian Louboutin (1964- ) is a high-end French shoe designer known for his red-lacquered shoe soles, which became his trademark in 1992. He places a great deal of emphasis on sexiness, and elongating a woman's legs with his stiletto heels. He has done casual styles but he is far more well-known for his evening shoes.
Examples of Work
Edit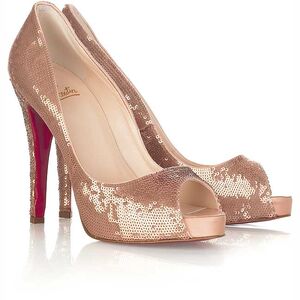 Ad blocker interference detected!
Wikia is a free-to-use site that makes money from advertising. We have a modified experience for viewers using ad blockers

Wikia is not accessible if you've made further modifications. Remove the custom ad blocker rule(s) and the page will load as expected.