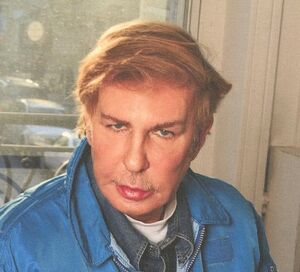 Claude Montana (1949- ) is a French fashion designer of German and Catalonian descent. He founded his fashion house in 1979 but it unfortunately went bankrupt in 1997, partially due to Montana's bold styles which were financially taxing. Although he was homosexual, he married a female model and close friend, Wallis Franken in 1993. However, she killed herself in 1996. Currently, Claude Montana lives in Spain.
http://fashion.wikia.com/wiki/List_of_fashion_designers
Ad blocker interference detected!
Wikia is a free-to-use site that makes money from advertising. We have a modified experience for viewers using ad blockers

Wikia is not accessible if you've made further modifications. Remove the custom ad blocker rule(s) and the page will load as expected.