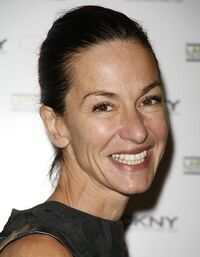 Cynthia Rowley is an American fashion designer who started the fashion label, Cynthia Rowley, in the early 1980s. In 2009, she announced that she would design the uniforms for flight attendants, pilots, and other employees who worked for United Airlines.
She uses whispy materials and flowy designs for her dresses, which is her trademark. In March 2010 she launched a popular new bridesmaid dress line with The Dessy Group . She has also designed cosmetics and children's clothes.
Examples of Work
Edit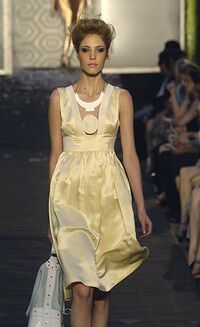 Ad blocker interference detected!
Wikia is a free-to-use site that makes money from advertising. We have a modified experience for viewers using ad blockers

Wikia is not accessible if you've made further modifications. Remove the custom ad blocker rule(s) and the page will load as expected.