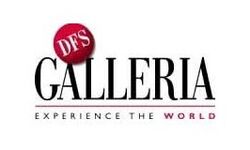 DFS Galleria (often simply referred to as "DFS") is a chain of upscale department stores and shopping malls (gallerias) comprising high-end boutiques, located primarily within Oceania and around the Pacific Rim. Its website proclaims it to be "the world's leading luxury retailer catering to the travelling public". "DFS" was originally founded as Duty Free Shoppers, referencing the company's origins as an operator of duty-free shops.
According to the company website, "Charles Feeney and Robert Miller created what is now DFS on November 7, 1960" in Hong Kong. Since 1996, it has been jointly owned by Miller and LVMH.
Ad blocker interference detected!
Wikia is a free-to-use site that makes money from advertising. We have a modified experience for viewers using ad blockers

Wikia is not accessible if you've made further modifications. Remove the custom ad blocker rule(s) and the page will load as expected.