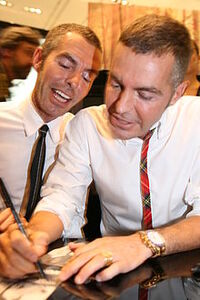 Dean and Dan Catenacci are identical twin brothers and Canadian fashion designers of Italian descent, and the founders of DSquared, a high-end Canadian fashion label. In 1991, they worked for Gianni Versace in Milan, Italy. They are known for "explosive" runway shows, one of which included Christina Aguilera stripping the male models onstage. They have designed clothing for many celebrities, including Justin Timberlake, Madonna, and Britney Spears.
Examples of Work
Edit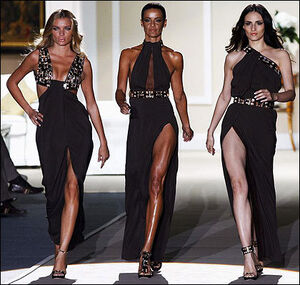 Ad blocker interference detected!
Wikia is a free-to-use site that makes money from advertising. We have a modified experience for viewers using ad blockers

Wikia is not accessible if you've made further modifications. Remove the custom ad blocker rule(s) and the page will load as expected.