A dress (also known as a frock or a gown) is a garment consisting of a skirt with an attached bodice (or a matching bodice giving the effect of a one-piece garment). In Western culture, dresses are usually considered to be items of women's and girls' apparel.
The hemlines of dresses vary depending on the whims of fashion and the modesty or personal taste of the wearer.
Pictures of dresses
Edit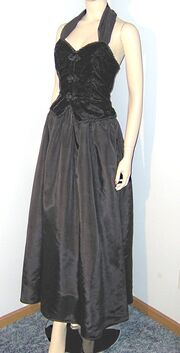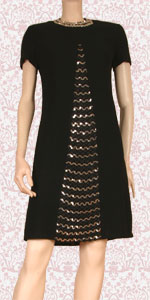 Ad blocker interference detected!
Wikia is a free-to-use site that makes money from advertising. We have a modified experience for viewers using ad blockers

Wikia is not accessible if you've made further modifications. Remove the custom ad blocker rule(s) and the page will load as expected.