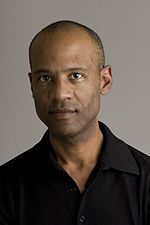 Eric Gaskins is an American fashion designer. He was born in 1958. He was trained by Givenchy in Paris. He launched his own label in 1987 in New York, which focuses primarily on dresses and suits.
Examples of Work
Edit
Ad blocker interference detected!
Wikia is a free-to-use site that makes money from advertising. We have a modified experience for viewers using ad blockers

Wikia is not accessible if you've made further modifications. Remove the custom ad blocker rule(s) and the page will load as expected.