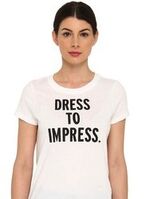 Blog of the Week: 2014 Trends
Check out
Waiting for the Doctor
's blog on the 2014 trends and what she thinks is hot and what is not. From tees with words to tea length skirts to pastels, she covers it all!
Read more here...

Instagram is one of the best ways to keep up with up and coming fashion, follow your favorite celebrities or catch up with the major fashion designers!
https://www.instagram.com/chanelofficial/

Who is your favorite designer?
Check out past polls here!

Ad blocker interference detected!
Wikia is a free-to-use site that makes money from advertising. We have a modified experience for viewers using ad blockers

Wikia is not accessible if you've made further modifications. Remove the custom ad blocker rule(s) and the page will load as expected.