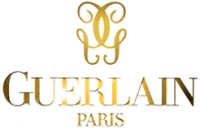 Guerlain is a French perfume house, among the oldest in the world. It has a large and loyal customer following, and is held in high esteem in the perfume industry. Perfumes by Guerlain are often said to be characterized by an accord known as "Guerlinade". A perfume by the same name was launched by Guerlain in 1921.
The House of Guerlain was owned and managed by members of the Guerlain family from 1828 to 1994. It was acquired in 1994 by the LVMH group, a multinational investment corporation specializing in luxury brands.
Ad blocker interference detected!
Wikia is a free-to-use site that makes money from advertising. We have a modified experience for viewers using ad blockers

Wikia is not accessible if you've made further modifications. Remove the custom ad blocker rule(s) and the page will load as expected.