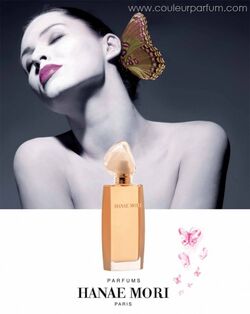 Hanae Mori (born January 8, 1926) is a fashion designer in Japan and currently the only Japanese woman to have presented her collections on the runways of Paris and New York. She is also the first and only Asian woman to be admitted as an official haute couture design house by the Fédération Française de la Couture in France.
She is considered one of the most important female designers in Japan.
Ad blocker interference detected!
Wikia is a free-to-use site that makes money from advertising. We have a modified experience for viewers using ad blockers

Wikia is not accessible if you've made further modifications. Remove the custom ad blocker rule(s) and the page will load as expected.