Hedi Slimane (1968- ) is a French fashion designer of Italian, Brazilian and Tunisian descent. He was the Collections and Art Director of the House of Yves Saint Laurent in 1997 and he also worked for Dior Homme. He was known for making clothing for very slim men, and this even promoted Karl Lagerfeld to lose a great deal of weight with the hopes that he would wear Slimane's clothing.
Examples of Work
Edit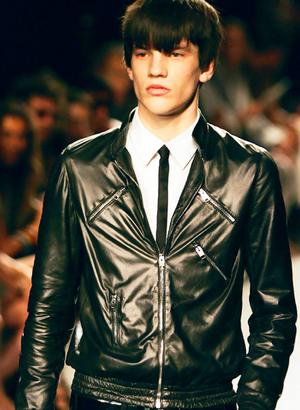 Ad blocker interference detected!
Wikia is a free-to-use site that makes money from advertising. We have a modified experience for viewers using ad blockers

Wikia is not accessible if you've made further modifications. Remove the custom ad blocker rule(s) and the page will load as expected.