History of Fashion
Comments

11
444pages on
this wiki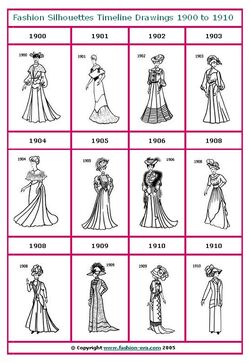 If modernity refers to the social relations associated with the rise of capitalism, the rise of the fashion industry and it's continuing legacy is a byproduct of this historical shift. The products of the fashion industry extend beyond expanding sheer numbers in individual articles of clothing created. Fashion refers to popular styles, current trends and even prevailing styles in behavior. Prior to the mid-19th century, most clothing was custom made and tailored to individuals. Though varying widely in quality, individual articles of clothing were either produced in the home or ordered from dressmakers and tailors.
Sewing machines were invented during the first Industrial Revolution to decrease the amount of manual sewing work performed inclothing companies. However, it wasn't until the 1830's when sewing machines were welcomed into a newly developing ready made clothing industry on both sides of the Atlantic. The manufacture of sewing machines was responsible for its immediate practical application to the burgeoning ready-made clothing industry.
With the rise of global capitalism and the development of the factory system of production, the proliferation of retail outlets such as department stores, clothing had increasingly come to be mass-produced in standard sizes and sold at fixed prices. Although the fashion industry developed first in Europe and America, today it is an international and highly globalized industry, with clothing often designed in one country, manufactured in another, and sold world-wide. For example, an American fashion company might source fabric in China and have the clothes manufactured in Vietnam, finished in Italy, and shipped to a warehouse in the United States for distribution to retail outlets internationally. The fashion industry has long been one of the largest employers in the United States, and it remains so in the 21st century. However, employment declined considerably as production increasingly moved overseas, especially to China. Because data on the fashion industry typically are reported for national economies and expressed in terms of the industry's many separate sectors, aggregate figures for world production of textiles and clothing are difficult to obtain. However, by any measure, the industry accounts for a significant share of world economic output.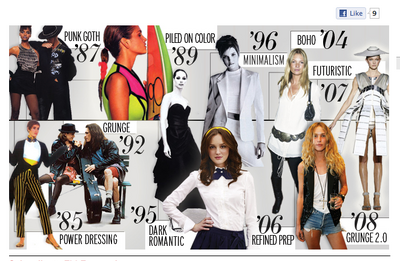 The fashion industry consists of four levels: the production of raw materials, principally fibres and textiles but also leather and fur; the production of fashion goods by designers, manufacturers, contractors, and others; retail sales; and various forms of advertising and promotion. These levels consist of many separate but interdependent sectors, all of which are devoted to the goal of satisfying consumer demand for apparel under conditions that enable participants in the industry to operate at a profit.