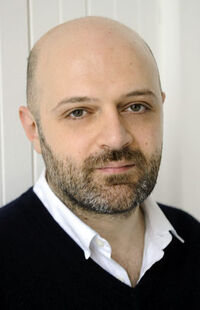 Hussein Chalayan (1970- ) is a British fashion designer. He was the design consultant for the New York knitwear company TSE. He is known for being disdainful of celebrity fashion lines, especially Kate Moss's fashion line for Top Shop. His work is very avant garde and unusual. In the past he has worked with Bjork, who wore an iconic jacket of his on the cover of Post Magazine.
Examples of Work
Edit
Ad blocker interference detected!
Wikia is a free-to-use site that makes money from advertising. We have a modified experience for viewers using ad blockers

Wikia is not accessible if you've made further modifications. Remove the custom ad blocker rule(s) and the page will load as expected.