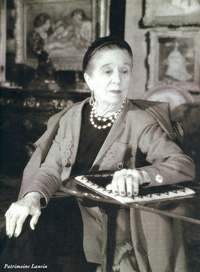 Jeanne Lanvin (1867-1946) was a French fashion designer. She was known for her artistry with beadings and embroideries. She was originally discovered around 1909 when beautiful dresses she made for her daughter were noticed by other people in town. She became known for matching mother-daughter outfits. By the 1920s, she was opening up stores for more than just women's clothing--men's clothing, furniture, furs and lingerie.
Lanvin is still a widely recognized label, and although Jeanne Lanvin herself is no longer involved, Lanvin did a line for H&M, which was higher-end than the usual H&M merchandise.
Examples of Work
Edit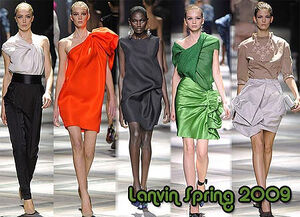 Ad blocker interference detected!
Wikia is a free-to-use site that makes money from advertising. We have a modified experience for viewers using ad blockers

Wikia is not accessible if you've made further modifications. Remove the custom ad blocker rule(s) and the page will load as expected.