Jeans and denim
Edit
Jeans are trousers made from denim or dungaree cloth. Often the term "jeans" refers to a particular style of trousers, called "blue jeans" and invented by Jacob Davis and Levi Strauss in 1873. Starting in the 1950s, jeans, originally designed for cowboys, became popular among teenagers, especially members of the greaser subculture.
Historic brands include Levi's, Lee, and Wrangler. Jeans come in various fits, including skinny, tapered, slim, straight, boot cut, Narrow bottom, Low waist, anti-fit and flare. Jeans are now a very popular article of casual dress around the world. They come in many styles and colors!
Skinny Jeans
Edit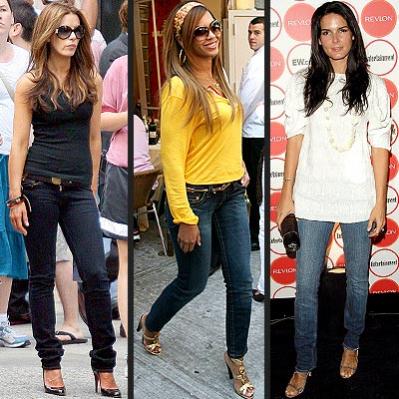 Flared Jeans
Edit
Boyfriend Jeans
Edit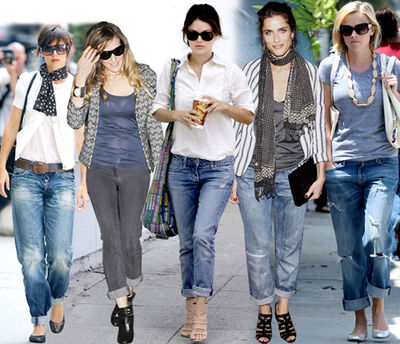 White Jeans
Edit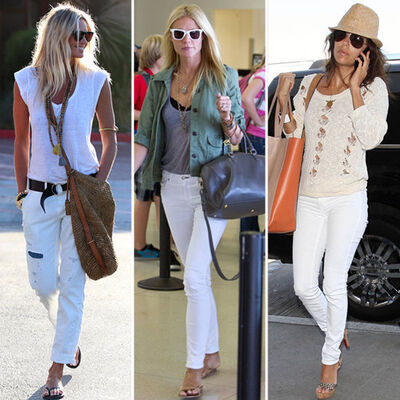 Colored Jeans
Edit
Video Gallery
Edit
Ad blocker interference detected!
Wikia is a free-to-use site that makes money from advertising. We have a modified experience for viewers using ad blockers

Wikia is not accessible if you've made further modifications. Remove the custom ad blocker rule(s) and the page will load as expected.