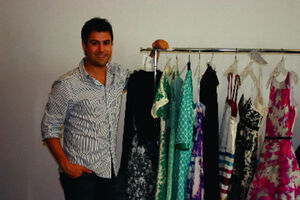 John Saldivar (1979- ) is an American fashion designer of Mexican descent. He apprenticed with Oscar de la Renta in 2001 and thus launched his career. He launched his first collection in 2007. His clothing has since been requested by celebrities like Scarlett Johannson and Sarah Jessica Parker.
Ad blocker interference detected!
Wikia is a free-to-use site that makes money from advertising. We have a modified experience for viewers using ad blockers

Wikia is not accessible if you've made further modifications. Remove the custom ad blocker rule(s) and the page will load as expected.