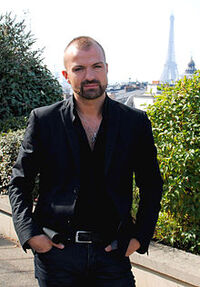 Julien Fournie is a French fashion designer and the CEO of his eponymous clothing brand, Julien Fournie. He worked at Nina Ricci and at Dior, and he specializes in "casual chic" clothing for men and women.
Examples of Work
Edit
Ad blocker interference detected!
Wikia is a free-to-use site that makes money from advertising. We have a modified experience for viewers using ad blockers

Wikia is not accessible if you've made further modifications. Remove the custom ad blocker rule(s) and the page will load as expected.