A leather Jacket is an jacket or coat made out of either genuine or syntetic leather materials. They can come in various different models, currently the Biker model being the most common.
A leather jacket can give an effortless and tougher look. It can be paired with dresses, jeans, informal wear, formal wear, anything! Check out these style ideas.
Celebrity Gallery
Style Ideas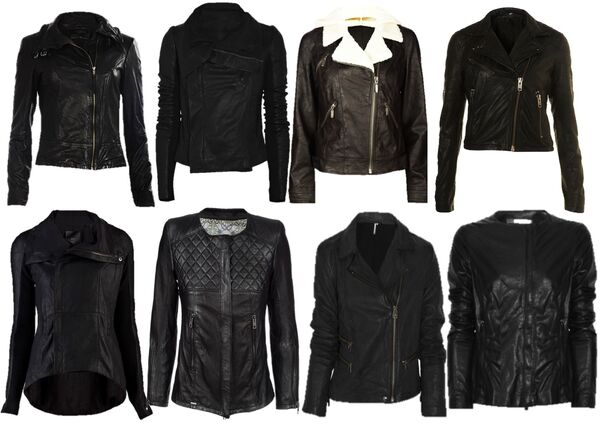 Where to Buy
Edit
Ad blocker interference detected!
Wikia is a free-to-use site that makes money from advertising. We have a modified experience for viewers using ad blockers

Wikia is not accessible if you've made further modifications. Remove the custom ad blocker rule(s) and the page will load as expected.