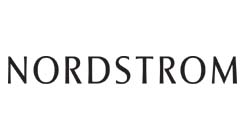 Nordstrom, Inc. is an upscale department store chain in the United States, founded by John W. Nordstrom and Carl F. Wallin. Initially a shoe retailer, the company today also sells clothing, accessories, handbags, jewelry, cosmetics, fragrances, and in some locations, home furnishings. The corporate headquarters and the flagship store are located in Downtown Seattle, Washington.
Ad blocker interference detected!
Wikia is a free-to-use site that makes money from advertising. We have a modified experience for viewers using ad blockers

Wikia is not accessible if you've made further modifications. Remove the custom ad blocker rule(s) and the page will load as expected.