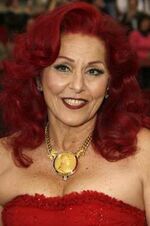 Patricia Field is an American fashion designer best known for designing the wardrobe for Sex and The City. She was born February 12, 1941. She is of Greek and Armenian descent.
Patricia Field is credited with inventing the legging. She also designed clothing for "Ugly Betty" and "The Devil Wears Prada".
Examples of Work
Edit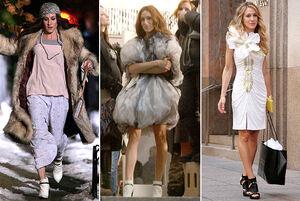 Ad blocker interference detected!
Wikia is a free-to-use site that makes money from advertising. We have a modified experience for viewers using ad blockers

Wikia is not accessible if you've made further modifications. Remove the custom ad blocker rule(s) and the page will load as expected.