Patrick Cox (1963- ) is a Canadian fashion designer of British descent. His brand, Patrick Cox, is best known for leather products and shoes. He is known for using a mix of avant garde and traditional styles. He made his first pair of shoes at age 19. In 2003 he was appointed Creative Director of Charles Jourdan. In 2010, he opened up a trendy baked goods shop.
Examples of Work
Edit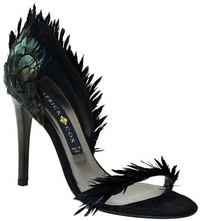 Ad blocker interference detected!
Wikia is a free-to-use site that makes money from advertising. We have a modified experience for viewers using ad blockers

Wikia is not accessible if you've made further modifications. Remove the custom ad blocker rule(s) and the page will load as expected.