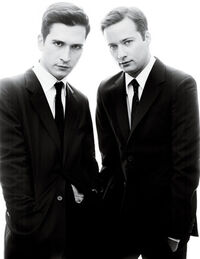 Proenza Schouler is an American fashion label, founded in 2002, and created by two designers, Jack McCollough and Lazaro Hernandez. The label's name was inspired by the maiden names of the designers' mothers.
They were awarded with the inaugural CFDA Vogue Fashion Fund award in 2004. Three years later, Proenza Schouler was awarded the 2007 CFDA Womenswear Designer of the Year award. They received their second CDFA award in 2011.
In 2008, Proenza Schouler introduced its first shoe line.
Recently, Proenza Schouler has developed a clothing line for Target.
Examples of Work
Edit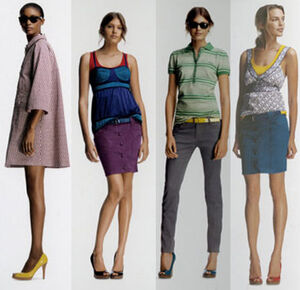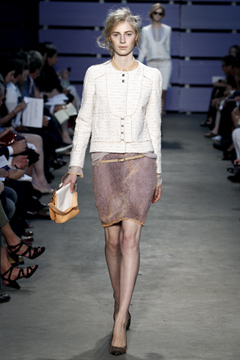 Ad blocker interference detected!
Wikia is a free-to-use site that makes money from advertising. We have a modified experience for viewers using ad blockers

Wikia is not accessible if you've made further modifications. Remove the custom ad blocker rule(s) and the page will load as expected.