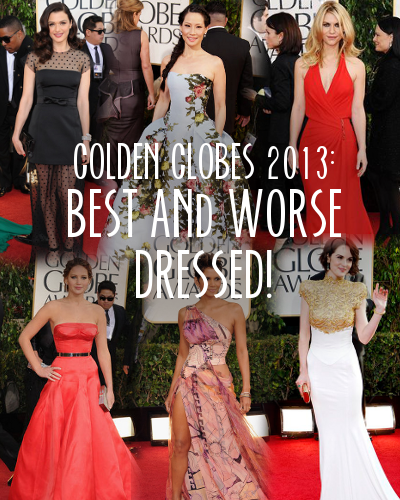 With the Golden Globes over, we know who is the best actress and what is the best dramatic film, but who came out on top fashion-wise? It's up to you! We've compiled a list of the best dressed celebrities and a list of the worst dressed celebrities for you to vote for your favorites!
Best Dressed - Vote now!
Worst Dressed - Vote now!
The trend seems to be lace, baring skin, and sparkles! Which celebrity was actually able to pull it off? Take a look at our lists and vote! If there is someone you think belongs on the list, let us know in the comments below and we'll add them! May the best celebrity win!