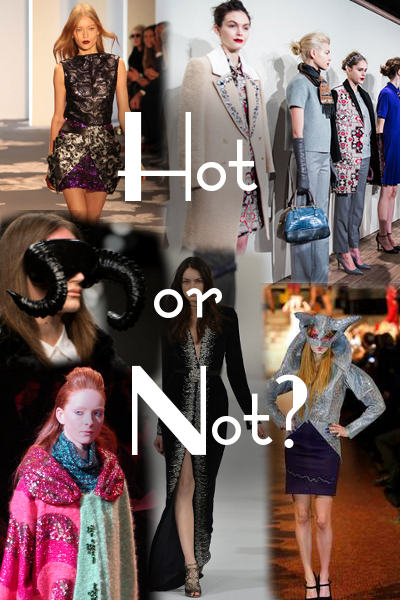 New York Fashion Week this year brought a lot of new and old trends back onto the table! There were great shows from designers that ranged from really great to really bad, and we decided to share our list of the best and worst in NYFW with you!
Shades of red were a dominant theme this season and there were great looks in the Marc Jacobs and Jason Wu shows that showcased this color! Sharon Graubard, Senior Vice President and Fashion Director at trend watching firm Stylesight said "New York Fashion Week overall showed a lot of wearable clothing. Along that theme, one of the biggest trends this year was the dominance of black. Other notable trends included cutouts, plaids, rounded shoulders, comfort clothing, and fur."[1]
With this in mind, which designers pulled off these trends with class and which ones bombed? Vote now for your favorite look and favorite disaster!
Best Looks - Vote now!
Worst Looks - Vote now!
And some looks that didn't make the list but we think deserve honorary mention:
Source:
---
---