The fashionisas have spoken and 4 starlets have moved on to round 2 for the crown of the Best Dressed and Worst Dressed! Check out whose fashion rocked and whose fashion failed below, and be sure to vote for who you think should win.
Who will reign supreme in either category? It's up to YOU to decide!!
Polls close at midnight on March 4, 2013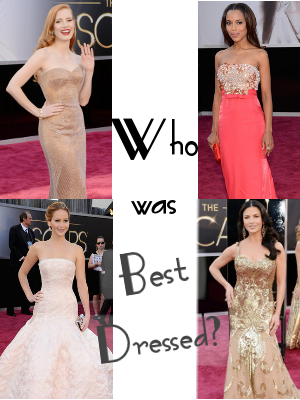 Who was the best dressed at the Oscars?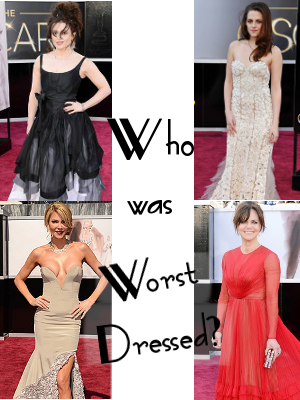 Who was the worst dressed at the Oscars?
---
---
Ad blocker interference detected!
Wikia is a free-to-use site that makes money from advertising. We have a modified experience for viewers using ad blockers

Wikia is not accessible if you've made further modifications. Remove the custom ad blocker rule(s) and the page will load as expected.