Vera Wang is an American fashion designer of Chinese descent. She was originally interested in being an Olympic athlete and eventually went into the fashion industry.
She was the senior fashion editor for Vogue for sixteen years. She opened her own design salon in 1990, which specialized in bridal gowns.
She is still known for wedding dresses and has made wedding dresses for a variety of celebrities, including Kim Kardashian, Victoria Beckham, Hilary Duff, and many others.
Examples of Work
Edit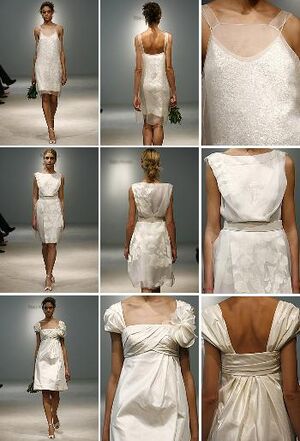 Ad blocker interference detected!
Wikia is a free-to-use site that makes money from advertising. We have a modified experience for viewers using ad blockers

Wikia is not accessible if you've made further modifications. Remove the custom ad blocker rule(s) and the page will load as expected.