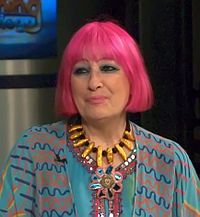 Zandra Rhodes (1940- ) is a British fashion designer. Her trademark is her bright hair, which is usually either pink, green or red. In the 1970s, she is credited with putting London fashion on the forefront of international fashion. Her collections have been sold at Marks & Spencer.
Examples of Work
Edit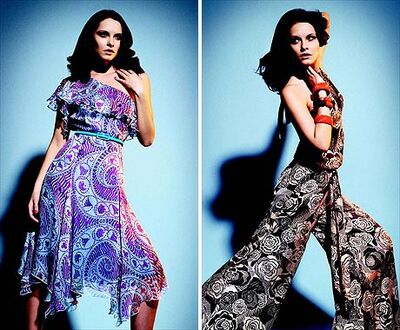 Ad blocker interference detected!
Wikia is a free-to-use site that makes money from advertising. We have a modified experience for viewers using ad blockers

Wikia is not accessible if you've made further modifications. Remove the custom ad blocker rule(s) and the page will load as expected.